2018 Roundtable in Forensic Linguistics and 

Forensic Phonetics
 

at the University of York, ENGLAND



August 2nd – August 5th, 2018
All interested authors are requested to submit a 250-word abstract by March 15, 2018.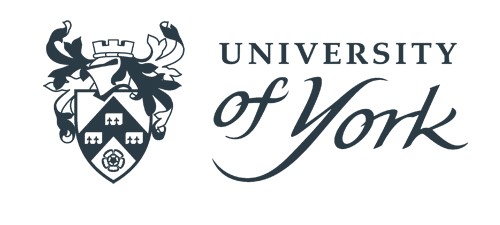 Sixth Annual Roundtable in Forensic Linguistics and Phonetics
The purpose of the GSFL Roundtable is to provide FL/FP researchers, educators, and practitioners the opportunity to present and discuss their work within an interdisciplinary, supportive, and respectful scholarly environment.  Paper and poster abstracts are invited on any aspect of FL/FP research.  Invited Topics for paper and poster Abstracts include but are not limited to the following four areas:
Forensic Linguistics
corpus analysis of forensic texts (e.g. confessions, courtroom transcripts, police protocols, suicide letters, threatening letters, hate mail, extortion letters, terrorist threats); author comparison, identification, and verification; plagiarism and deception detection; qualitative, quantitative, and mixed method approaches to the linguistic analysis of forensic texts; the language of (violent) offenders and/or victims
Forensic Phonetics
earwitnesses and lineup procedures; speaker identification, discrimination, and voice comparison; perceptual speaker identification
foreign/second language speaker analysis; formant measurement, dynamics, and pattern identification; intra- and interspeaker variation; automatic speaker recognition; cross-linguistic voice comparison
Language and the Legal Process
courtroom interpreting and translating; language testing, citizenship, and asylum seekers; multilingualism and the legal system; language minorities and the law; legal discourse and legal text analysis;  investigative interviewing and/or interrogative practices;legal policies on presenting expert testimony and evidence; deception detection; statutory interpretation
Forensic Linguistics/ Forensic Phonetics, and Education
developing FL/FP programs and curricula; FL/FP instructional materials (textbooks audiovisual aids, corpora, etc.); developing ties with universities and professional organizations; interdisciplinary challenges and promises; the future of FL/FP education;
teaching ethical standards in FL/FP research and application
To encourage continuing interest in and awareness of FL/FP, students are also warmly welcomed to attend a special Emerging Scholar Day.  During this event, undergraduate and graduate students will have an opportunity to present their work and receive constructive feedback from peers and scholars in the field. For more Information on this special event, please contact one of the GSFL Student Representatives.