2016 Guest Speakers



Dr. Janet Ainsworth (Seattle University School of Law, USA) Law and the Grammar of Judgment
Bio: Dr. Ainsworth is a law professor and the author of numerous book chapters and articles appearing both in peer-reviewed social science journals and in law re

views including the Yale Law Journal, the Cornell Law Review, and the Washington University Law Quarterly. In addition to scholarly writing and presentations, she is also an executive committee member of many professional societies such as the Law and Society Association and the International Association for Forensic Linguists.  Her areas of research interest center upon the application of linguistics research to legal issues, criminal procedure, feminist critical theory, juvenile law, comparative law, and imperial Chinese law.
---
Dr. Jennifer Glougie (University of British Columbia, CANADA) How English Speakers Challenge Presuppositions: Evidence from Leading Questions
Bio: Dr. Glougie has a law degree from the University of Victoria and received her Ph.D. in linguistics from the University of British Columbia in the fall of 2016.   Her doctoral dissertation is on how English speakers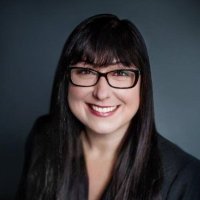 express evidence in police interviews.  She has practiced as a lawyer since 2004.  She sits on the Executive Committee of the International Association of Forensic Linguists as an Ordinary Member and is an adjudicator with the BC Labour Relations Board.
---
Dr. Christin Kirchhübel (J.P French Associates, UK) The Understanding of Forensic Speaker Comparison Conclusions in the Legal Setting
Bio: Dr. Kirchhübel is a forensic consultant at J.P. French Associates where she carries out investigations into the acoustic and tem
poral characteristics of deceptive speech. She holds a PHD in Electronics and Forensic Speech Science from the University of York.  She is the editor for PhD abstracts for the International Journal of Speech, Language, and the Law; and is a member of the International Association for Forensic Phonetics and Acoustics (IAFPA).
---
Dr. Jessica Woodhams (University of Birmingham, UK)  Myths and "Realities" of Rapist and Victim Behaviour(Verbal)                                                                                              
Bio: Dr. Woodhams is a chartered psychologist and an HCPC registered forensic psychologist. Her primary areas of research are policing and sexual offendin(University of Birmingham: ENGLAND) g. She is the founder of the international academic-prac
titioner C-LINK network (Crime Linkage International NetworK, www.crimelinkage.org).  Her academic qualifications include a PhD (Leicester), 'Juvenile sex offending: An investigative perspective'; a M.Sc. Forensic Psychology (Kent); and a B.Sc. (Hons) Psychology (Southampton).  Within the area of Investigative Psychology, her research interests center on police decision-making, case linkage (behavioural linking of crimes), offender prioritisation and investigative risk assessment, offender profiling, and identifying false allegations.