GSFL Elected and Appointed Officers
Gaby Axer, Senior Roundtable Coordination Officer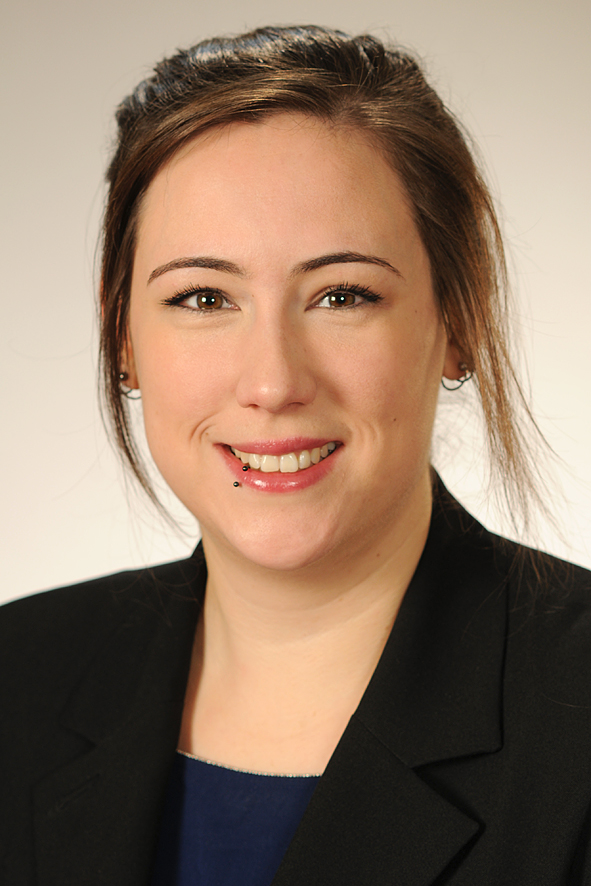 Gaby Axer is responsible for helping the Presidency plan and organize the GSFL Roundtable and in delivering support to GSFL members throughout the year.
Bio: Gaby Axer is in the process of finishing her MA in Applied Linguistics at the University of Bonn. As a part of this programme, she is completing a semester abroad at Aston University where she will earn a PG diploma in Forensic Linguistics. Her primary area of FL interest is in author identification. In particular, she is interested in exploring whether and to what extent personal hallmarks of an author's native language(s) may be transferred and identified across a variety of text-types, genres, and languages.
---
Kirsty Blewitt, Senior Ethics Officer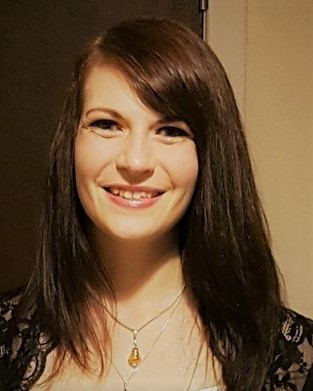 Kirsty Blewitt is responsible for developing the GSFLs Guidelines for Ethical Research and for developing resources (e.g. trainings, readings, conferences, etc.)  for GSFL members on ethics in the forensic sciences.
Bio:  Kirsty Blewitt is a PhD researcher in Applied Linguistics at the School of ECLS, Newcastle University, researching courtroom interactions. She holds a BA (Hons) in Japanese and Cultural Studies and an MA in Cross-cultural Communication and International Relations, both from Newcastle University. Research interests include ethics in FL research; deception detection; courtroom and police questioning; virtual identity; and narrative in forensic settings.
---
Grace Sullivan Buker, Senior Student Liaison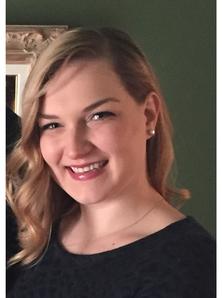 Grace Buker Sullivan is responsible for planning and organising the Emerging Scholars Day and in delivering support to GSFL members throughout the year.
Bio: Grace Sullivan completed her doctorate in Linguistics at Georgetown University in Washington, D.C.. Her dissertation focused on the use of African American English and treatment of AAE speakers in the courtroom, specifically the trial of George Zimmerman for the murder of Trayvon Martin. Grace's research interests also include forensic linguistic threat assessment, deception detection, and forensic speech science. Grace applies her theoretical linguistics background, which include minimalist syntax and phonetics and phonology, and the approaches of discourse analysis and interactional sociolinguistics to her forensic linguistics analyses.
---
Athina Koutsiafti, Senior Calendar Officer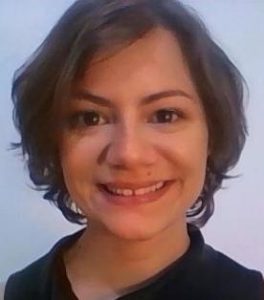 Athina Koutsiafti is responsible for assisting the Senior Calendar Secretary in her duties. These include the GSFL calendar and newsletter.
Bio: Athina Koutsiafti is an official Translator for Greek, English and German. In 2014, she completed her BA (Hons) at the Department of Foreign Languages, Translation and Interpreting at the Ionian University (Greece). During her studies, she went to Germany, where she studied for one year as an Erasmus exchange student at the Faculty of Translation Studies, Languages and Cultural Studies in Germersheim (University of Mainz-Germany), and six more months at the Department of Intercultural Communication and Translation  at the University of Hildesheim. In 2015, she completed her MA  in Forensic Linguistics at Aston University (UK).  Her research center on Legal Translation, Courtroom Interpreting, and Native Language Identification.
---
Emilia Lindroos, Senior Facebook Officer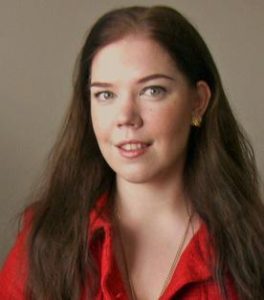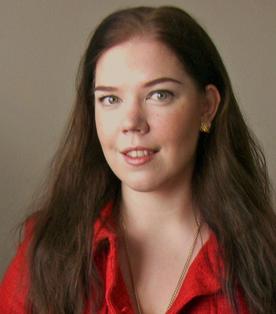 Emilia Lindroos is responsible for distributing GSFL news, as well as initiating, administering, and managing discussions for the GSFL facebook group. If you have an interesting article, case, or issue which you would like to share on facebook, please contact Emilia.
Bio: Emilia Lindroos is in legal linguistics (fi. oikeuslingvistiikka). Her research has thus far focused on a variety of linguistic issues in criminal proceedings from legal style in criminal judgments to police interviewing techniques.  She holds an LLD from the University of Lapland and an M.A. with a specialization in translation studies and law from Helsinki University. Prior to entering the academia, she worked in crime investigation and in EU institutions. During her doctoral studies, she was a visiting researcher at Cologne University and the University of Copenhagen. She's currently a faculty member in the Department of Law at the University of Lapland, Finland.
---
Ulrike Lohner, Senior Media Officer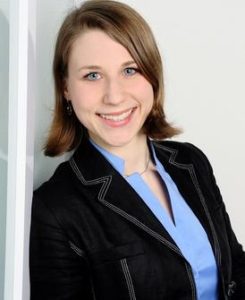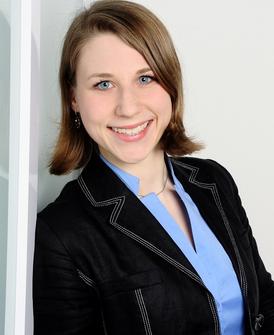 Ulrike Lohner is responsible for the media reviews and updates posted in the GSFL quarterly newsletter.
Bio: Ulrike Lohner is a PhD student at the German Institute of Hamburg University. She holds a BA in German and English Studies (University of Cologne) and a MA in General Linguistics from Hamburg University. Her MA thesis focuses on the system of German evidential adverbs used in police interviews. Within the field of FL, her research interests include author identification and intra-author variation. In particular, she investigates syntactical and lexical patterns to determine author or group specific language features. Furthermore, she is interested in the intersection between language and personality.
---
 Karoline Marko, Senior Membership Officer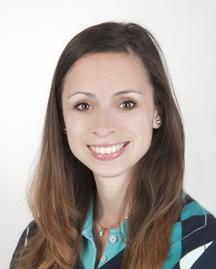 Karoline Marko is responsible for helping the GSFL Presidency in administrative matters and building up the  GSFL membership base.
Bio: In 2013, Karoline finished her M.A. in English and American Studies at the University of Graz, as well as her B.Sc. in Health and Nursing Science at the Medical University of Graz. Right now, she is a PhD student at the University of Graz, where she's marginally employed as a team assistant, and in the process of writing her dissertation with a focus on linguistic profiling, ransom demands and threat mail. She has obtained the Forensic Linguistics First Certificate from the Forensic Linguistics Institute in 2015 and currently working to finish the Advanced Certificate as well. Her primary interests in Forensic Linguistics are authorship studies, particularly linguistic profiling, but she is also interested in deception detection, threat assessment, and courtroom discourse. In 2017, Karoline was awarded her doctorate from the University of Graz in Austria.
---
 Ria Perkins, Personal and Professional Development Officer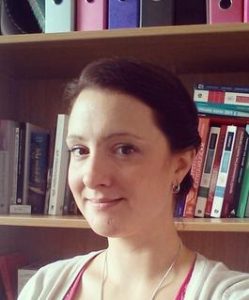 Ria Perkins is responsible for organizing the GSFL events designed for the personal and professional development of GSFL members.
Bio: Ria Perkins recently completed her PhD in forensic linguistics at Aston University. Her thesis focused on linguistic identifiers of L1 Persian speakers writing in English and from a forensic authorship analysis perspective. Her research interests include; forensic linguistic authorship analysis, the language of extremism, and computer mediated communication.
---
Rositsa Zhekov, Senior Events Officer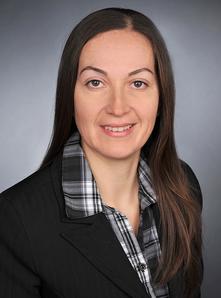 Rositsa Zhekov is responsible for producing the monthly events newsletter for GSFL members.
Bio: Rositsa Zhekov recently completed her MA in English, Spanish, and Sociology at the University of Cologne. Within forensic linguistics, her primary areas of interests lie in the language of the legal process. More specifically, she is interested in linguistic tactics used during courtroom proceedings and police interrogations of vulnerable witnesses such as children and non-native speakers. Her dream is to use her skills to advance the public and academic awareness of FL/FP research throughout the Slavic and Germanic-speaking world.